Full-Service Snow & Ice Management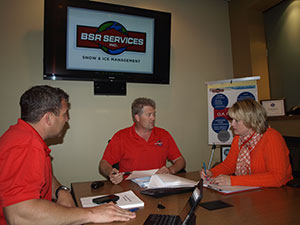 Winter Risk Management
We are on call 24 hours a day 7 days a week 365 days a year. Our team is always monitoring the weather so you don't have to. We take the worry out of the winter. With three private weather services, we have access to multiple meteorologists any time day or night.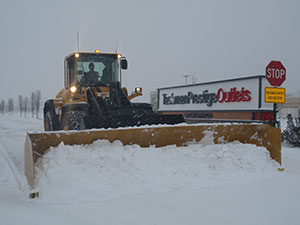 Snow Clearing Services
With a fleet of more than 100 high capacity snow pushers ranging from 8'-20' and more than 100 snow plow trucks, we have the equipment to handle any size site small or large. Snow clearing usually begins when snow accumulates more than 1" and is continuous until the storm is over and all the sites have been cleared.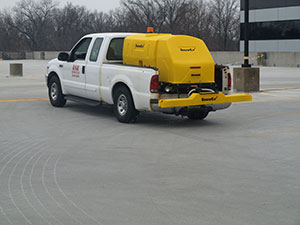 Anti-icing Services
Pre-treatment with de-icing chemicals is the first step to successful snow and ice management. Prior to a storm's arrival, we apply granule and liquid chemicals to prevent the actual adhesive bond that forms without this intervention. The application process is an integral safety measure to ensure easier clearing and plowing.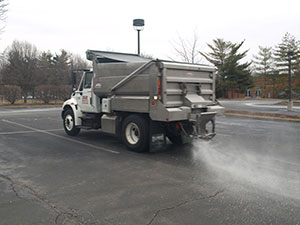 De-icing Services
Designed to melt the final layer left behind by traditional snow clearing, this technique involves the application of chemicals during or after a storm. De-icing is also used to battle freezing rain and sleet storms common to the St. Louis area. BSR Services always procures enough chemicals for more than one season.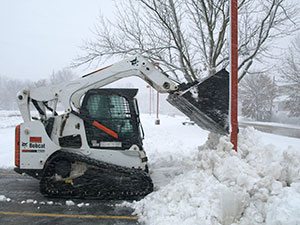 Snow Hauling Services
When the big storm hits or we experience consecutive storms, snow hauling may be needed to remove large snow piles from sites. Our expansive fleet of high capacity dump trucks and loaders efficiently move snow off site to designated locations.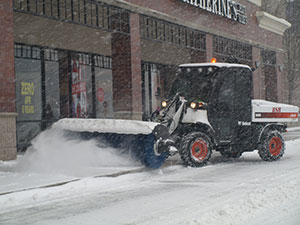 Sidewalk Clearing Services
No matter how large or small, we have the manpower and equipment to safely service all types of sidewalks. We use a variety of specialized sidewalk broom machines and hand crews that easily clear your buildings' paths thanks to our pre-treatment process.